Growing online-to-offline retails (also known as brick-and-clicks) often struggle with the sales-operations balance in their supply chain.
That is, when you focus on boosting sales, your fulfillment system may not be able to catch up with the high volume of orders. Delays and mistakes can occur. You may end up with unsatisfied customers.
On the other hand, you want to ensure every purchase gets a good fulfillment service. But that means you can't allow a massive number of orders i.e. get no break out sales record to grow. This imbalance leads to your own business procrastination, which is disappointing compared to your effort.
Things have changed.
Imagine you can resolve this dilemma by a complete innovation from back office to sales channels. The secret weapon? It is POS.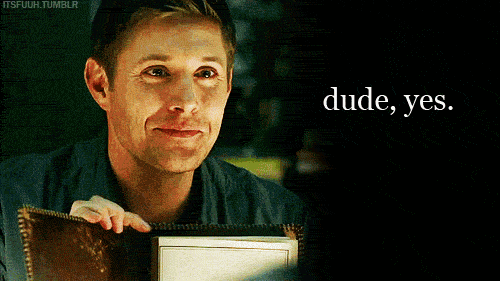 With the release of Magento 2.3, Magento users can make this change with less cost and time.
Smooth operations in the Back office
What you get from Magento 2.3
Magento 2.3 has changed the way you work.
It empowers users with better management in selling on multiple channels. Needless to say, Multi-source Inventory (MSI) feature is one of the hottest topics in Magento community. Retailers now can control inventory effectively to fulfill for different sales channels. With all order and inventory info in 01 place, stock control is easier and produces fewer mistakes.
Also, Magento 2.3 users can strengthen their system security. Plenty of security-strengthening options include:
Cache management: control what level of Cache management a team member can perform;
Google reCAPTCHA and Two Factor Authentication: protect against malicious attempts including spam and abuse.
What else to unleash your full potential
As your business is growing, the more manual work you have, the higher costs you have to pay. The high amount of data takes you much more time for manual data entry. It also raises a high chance of mistakes, which costs you even more time & cost to fix later.
Hence, the less manual, the better.
You'll see this in no time: automation cures your business (& your life too!).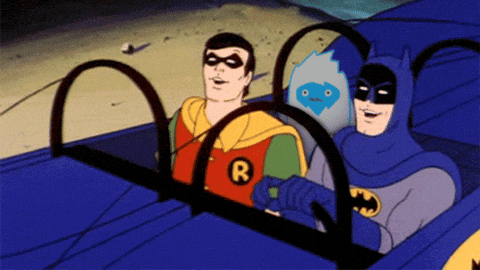 So if you intend to upgrade to Magento 2.3, you may want to look for a Magento-native POS. It'll give you data in real time WITHOUT a single mouse click (100% automatic sync!). Since data from this native POS goes directly to your Magento backend without any 3rd party, you also find everything you need in one place. No effort wasted in running around different platforms for analysis. (not mentioning higher security, too).
Inventory management is another challenge for retails, especially for those selling on multi-channels.
Although the release of MSI helps retailers control inventory of each sales channel separately and more easily. There are rooms to boost efficiency. I suggest barcode as one add-on to simplify stock control. There are many extensions for Magento 2.3 that generate barcodes & optimize the layout for printing. With a barcode scanner, it takes much less time and effort to find the product you need.
I give you an extra tip of effective stock control & order fulfillment with barcodes. To reduce errors, many retailers verify their picked/ packed items twice before shipping:
Pick items: print picking list for multiple orders at once, scan barcode to verify picked items
Pack items: scan barcode again, print & add packing slips
Moreover, being able to control both warehouse stock and purchases in 1 system is a great time-saver. Refilling inventory is often a mess because it involves a 3rd party. So make sure you have this under effective control to reduce shortage and out-of-stock situation.
Smooth shopping on all Sales Channels
What you get from Magento 2.3
Magento is a great e-commerce platform. But all brick-and-clicks know that selling on different sales channels is not easy.
With Magento 2.3, retailers have more tools to improve the shopping experience on their website.
Search engine: Finding 1 product in various options is hopeless. We all know that feeling. Magento 2.3 ElasticSearch allows filtering by attributes. It's beneficial to both retailers and shoppers. When customers get an easier way to find what they want, sellers get a higher chance of closing deals.
Page Builder: Finally, retailers have a friendlier way to build a Magento website. This feature is definitely a great helper to make an attractive product page. Now it's easier and faster for even a non-tech savvy.
On mobile devices, Progressive Web App (PWA) is a super hot trend recently. While mobile is a promising land to sell products, it's expensive to invest in a native app. Magento 2.3 PWA Studio now gives the power to expand their sales potential to the fullest. Let's all hope this feature improves as fast as possible so we can all benefit from it.
What else to unleash your full potential
At physical stores, fast checkout is a must for a smooth shopping.
No one likes being standby in a checkout line. So make sure you don't put anyone on hold when they are in the mood of shopping at your store.
Also, personal experience is a key to win this omnichannel race. This can be done by transparent and full info including products and customer info. No matter what they say about the death of physical stores, many customers still want to see the products with their own eyes before making any decision. Regardless of where they shop, they'll be happy to have the same shopping experience.
Offering loyalty consistently on all sales channel is another expectation.
As mentioned, omnichannel shoppers love to have personal experience wherever they shop. So running an incentive is not enough. You have to make it as convenient as possible.
For example, when they receive a Gift Card from their friends, they'll want it to be redeemable both on the website and in-store. The same for another popular program like Reward Points. The more pleasant it is to use, the more they'll use them. This lures them back to your store or sharing with their friends. Either way will definitely raise your revenue.
Get smooth operations AND high sales concurrently. Why not?
Happy to say, we just launched a new product edition for Magento 2.3 that you'll find worthwhile. It happens to have everything you need to boost your efficiency and sales at the same time.
This POS Professional edition is a bundle of Magento-native modules:
A robust Point of Sale built with Google Progressive WebApp (PWA) technology. This POS ensures fast checkout & real-time data update with Magento backend.
Gift Card & Reward Points: increase your customer's returning rates with irresistible incentives on all sales channels. Your sales record is definitely higher with them.
Barcode Generator/Printer & Purchase Order Management: let you control both warehouse stock & purchases within 01 place, easily and error-free.
The first version is for store owners of 01 or more physical stores, with each offline store fulfilling orders from 01 inventory source.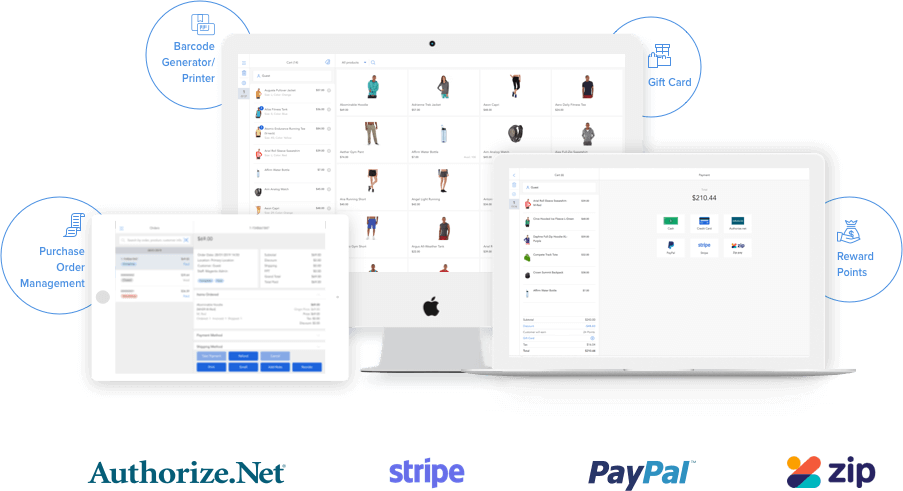 "I still think the cost is very good for what we get; the program is very good and stable. This is our 3rd POS program. PWA POS is by far better than the others. This is truly a revolutionary product"

said Greg Penno, Owner of 9 locations of Mr. Pet's in Canada
You'll get not just a product but a complete solution for your retail.
This POS Professional edition, together with Magento 2.3, provides you an omnichannel transformation. From online to offline sales channels; from backend to frontend.
I give you one last sneak peek: you'll get great additional benefits from this that you'll find nowhere else. For example 100% free support for the first year of purchase. For a business solution, this makes sure you have a solution that really works instead of a disappointment. So this is a huge plus that we are proud to offer.
Well, there are much more than that. But why don't you explore our website, maybe book a free demo. I guarantee no commitments before you decide to give one. We'll be waiting to chat with you anytime.