Small business is an amazing trend for ones who strive for living and breathing on their own. That's because of the viability of a small business that lots of people want to invest in. You don't need tons of money or tons of crazy ideas in your mind. Starting a low-funded business may be a good chance for teens who want and desire to earn money, lots of money.
See also:
– Top 7 Amazing Tips to Start Your Own Business
– Small Business Ideas for 17 year olds
– Best ideas to start a small business in the 21st century
★  A step-by-step guide to Start a Retail Store →

Even the most notable successful monuments are starting their business at teenage, for example Bill Gates, Steve Jobs and Mark Zuckerberg. So today we will talk about this trending topic: Best small business ideas for teens to start in 2017.
1. Create a website
Using Magento tutorial for beginners, you can create your own website. Then you can choose to write blog for affiliate marketing, or you can sell things online. Generally, an online shop can receive an income of $1000 to $100000 per month. You need no skill of technology or website administration to start your business.
Related Post: 5 Steps to Build an Online Store with Magento
2. Open a Game Center
A Game Center does not cost you lots of money, and since the largest group of gamers are around 10-20 years old, no one will understand what a customer needs in the Game Center better than a teenage. Moreover, the teenage owners can be easily relate their center to their friends and other fellow teenagers, especially if the owner is a good gamers as well. This market never become less hot, especially in the era of many excellent multiplayer games.
3. Start a Groceries Shop
There is now an increasing trend in buying plants in offices, as people in an office want to decorate their working desk with a green environment. Homemakers are also one who love plants and groceries, and they will pay you a lot for your groceries service.
Such simple to set up a business is really profitable, however it will cost you most of your time. Be wise, not be greedy because you are still a teenager who is studying.
4. Start a Cleaning service
The cleaning industry is truly a necessary business when lifestyles are getting faster pacing and no one can keep up with doing cleaning work. High demand requires high supply, and you can gather your friends to do cleaning services as a beginning business.
The high demanding market also gives you the advantage of not struggling to compete with big company, which is really an opportunity for a teenager.
☞ One Single Solution can help streamline all your separate sale channels to provide seamless shopping experiences anytime, anywhere. Explore Now!
5. Open a Laundry business
Laundry business is another thriving and profitable business that a teenager can successfully start and manage. In fact, the teenager can do this business at home, with the available accessories in your house. When starting, you can take permission from your parents to make use of the washing machine, dryer, pressing iron, ironing board to do business.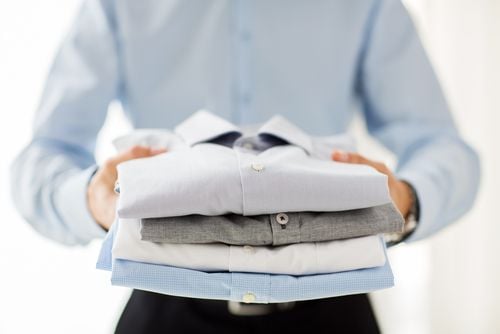 One of the good things about this trade is the fact that you can go into this business with little or no experience at all.
6. Cooking or Baking
You are a great talent for cooking. Why don't do a business involving of cooking? Or baking cookies, which is much easier. All you need to do is to ensure that your cookies taste good and are well packaged. With that, you are likely not going to struggle to sell your cookies especially to your friends and other kids in your school and neighborhood. It is a business that a teenager can successfully combine with his or her studies without stress.
Conclusion
As a teenager, if you don't want to live from one paycheck to another paycheck, one of your best options is to start your business. It is safer to start a business as a teen because you will have all the opportunities in the world to experiment and learn whilst trying to perfect your business ideas and business skills.
The point is that most adults are scared of taking the risks of starting a business, simply because of the fear of not being able to pay their bills and take care of their family. So as a teenager, you have the great fortune to start a small business. Hope these best ideas to start a small business in 2017 for a teenager is for you.