"Give it away, give it away, give it away, give it away now" – Red Hot Chili Peppers
Do you like free stuff? Yes? Me too.
Everyone loves free giveaways. Holiday seasons are the times when people most expect them indeed.
You know, Thanksgiving is coming on November 22. Black Friday 23 November. And then Christmas. And New Year… Tic tac. OMG! Too much to do, too little time!
Panic is not good for your health. So don't.
For those of you who are too busy to plan a giveaway for the upcoming sales season, here are quick and easy ideas for you. Yet, guaranteed to boost your sales and make customers excited!
Online giveaways:
Engage-to-win giveaway
75% of male and 83% of female internet users are on Facebook. So if you have an active Facebook, there's no reason for not going viral this holiday. It can be as simple as giving out prizes once every 1-2 weeks to random followers who engage with your post (share/ like/ comment). Or, you can run a small contest. Ask people to give captions to a photo and pick the best one. Or, let them make a wish (for your product) and choose one to fulfill. An attractive prize will enhance their loyalty with your page.
Selfie contest
Don't you see selfie photos all over the place? Because people love taking a selfie. So turn it into an alluring contest. This works best if you are in the fashion industry. Let them take a selfie with your products and choose the best one. You can even offer the winner to be your model after the contest.
Video sharing contest
Video is getting more and more popular. Social media like Facebook also endorses video use. Airbnb's video contest was a huge success on Instagram. In the contest, participants recorded a 15-second video to inspire people to visit their city. The lucky winner got a seven-night trip to London.
Play a game
If you have a development team that can help with technical work, holding a small game can be exciting. It doesn't need to be complicated. For example, a trivia quiz about your product industry. Or a treasure hunt where people find hidden photos of your company on the website. Bonobos did this on NotCot.com and NotCouture.com. The first 50 winners received a $25 Bonobos credit and free shipping.
Reward program
A reward program is never too old to enhance your customer's loyalty. In the months before the holiday season, shopping seems to slow down. Encourage sales by raising the amount of earned points during this time. Loyal customers who have accumulated more than a specific number of points can receive a special thank-you gift.
In-store giveaways
Checkout instant win
Shoppers who are heading to the checkout counter is your most valuable asset. Since they are who actually buy from you, you'll want to keep in regular touch with them. Set up a small booth near the checkout counter for customers to leave their email addresses and stand a chance to win. The prize can be a coupon, a seasonal gift, etc.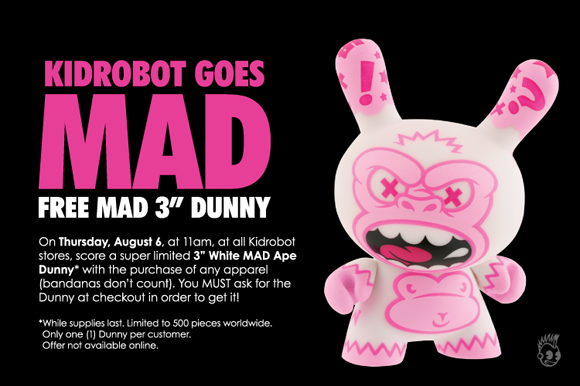 Product-a-day giveaway
This ongoing giveaway can spread the words for your business to many customers. It's remarkably helpful to new stores. For a week, you can give out a specific product to a lucky winner who shops at your store. The entry code can be printed on the receipt or on a separate marketing material.
Especially-for-kid giveaways
Nope, this campaign is not only for kid's stores. We all know how kids affect their parents' behavior. Attracting kids is the easiest way to lure their parents to your store. And kids are easy to get excited. A simple gift as balloons with your brand name, or a small figure toy will do the magic.
Trade-old-for-new (Trade-in)
A trade-in campaign is an effective way to make your customers feel that they are getting extra value from a previous purchase and giving up less to obtain a new product. It also brings your old customers back to your store and they are likely to make another purchase.
More tips:
Did you get your quick ideas for this holiday giveaway and contest? I promise you'll see a higher number of visitors to your store and a higher number of sales too.
But before you leave, here are a few more tips to boost the results you'll have.
There are a lot of free online tools to generate a

random number

or a

random name

so you can pick the winners easily.

Make the rules clear and simple from the start. You can send your promotion out to a few people to test it before it goes live. Make sure your customers have no confusion when the game begins.

Create a sense of urgency by making your giveaway a limited offer, whether in prize numbers or timing.

Keep posting updates throughout your giveaway/ contest. Showcase the winners whenever possible. "Beth won herself 20% discount coupon. How about you?" – Don't you all picture yourself as Beth? Ongoing updates spread the words about your awesome business and drive new consumers to you.
Now you're all set. Let the giveaways begin!
Pssstt! Want more sales-boost ideas? See how you can optimize your checkout counter and win your customer's loyalty >>